Understanding the case life cycle
With the aid of the powerful workflow designer and routine engine, NABD allows you to use its standard case life cycle or define your custom one. Depending on your business needs, NABD can be used to streamline and automate different customer service processes.
NABD helps you manage the life cycle of a customer's case from initial case submission to the final case resolution.
Typical support case flow
Since the case life cycle may differ from one organization to another, here is a common support case flow for most organizations (using the self-service portal).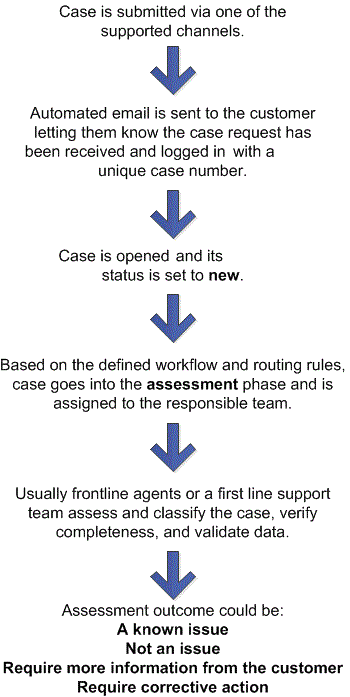 If the case is a known issue

If the case is not an issue

If the case requires more information from the customer

If the case requires corrective action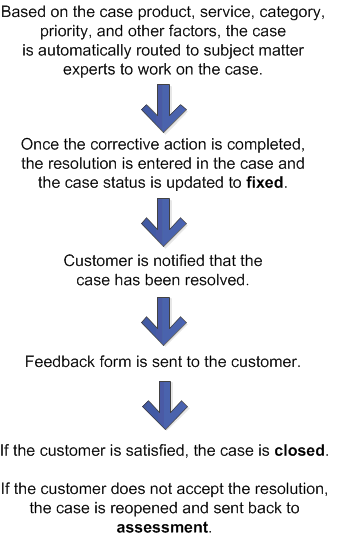 Keep in mind...
If your system is configured to use SLA rules, the case SLA flags, time elapsed since the case was opened, and time remaining before the case violates the SLA rules is displayed in the Dashboard in the case details.
Predefined templates for different correspondence types (such as acknowledgment, notifications, official letters, etc.) and channels can be created and used at any level of the case life cycle.
At any time the case life cycle, the case can be manually reassigned to another user, escalated, or referred to an external entity.